About Us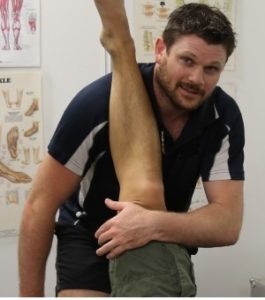 Discovery Physio offers a range of physiotherapy and exercise rehabilitation services aimed at getting you pain free and moving with ease. Having graduated in 2005, Nathan Smith is an AHPRA registered Physiotherapist with training in a multitude of areas including Sports Physio, Clinical Pilates, Orthotics Prescription and is a KLT Functional Strength Coach.

Discovery Physio offers in-rooms hands-on consultations and treatments, and online telehealth services, for a vast range of injuries and conditions.
Our range of services includes treatment for all types of aches and ailments. We can help you with:
acute, intermediate or chronic pain, of any intensity, including stiffness and soreness
pre- and post- operative exercise and advice or another opinion regarding your condition
any neck, shoulder, elbow, wrist pains or injuries, including headaches
any feet, ankle, knee, hip and back pain, including disc bulges
balance issues, gait issues
arthritis, osteoporosis, diabetes, fibromyalgia, poor posture, scoliosis, vertigo or any other debilitation or condition
exercise and fitness advice or programs, weight loss, nutrition and health eating, work conditioning and general conditioning
foot orthotics and arch supports, footwear, supports, braces and exercise equipment
and more...please ask.
Services Available Now ...
We offer a broad range of Physiotherapy treatments
Currently offering a broad range of hands on physiotherapy treatment modalities combined with an exercise prescription and advice service aimed to assist you recover from any issue, including dry needling, cupping, traction, mobes and manips, trigger point therapy, exercise therapy, clinical pilates and lots more. Further to this we offer: